The Comedians:
Mike Khardas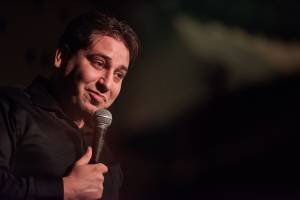 Bio: Mike Khardas is an Israeli born #Canadian writer and performer based out of #Toronto. He studied at York University and taking Fine Arts Cultural Studies. Having performed all over North America, Europe, and Israel, Michael has crafted his style of ethnic comedy to entertain even the toughest of spectators, all while utilizing the gentle art of clean comedy. In June 2007, he was featured in a full page article in the The Jerusalem Post / JPost.com, praising him as one of the top English speaking comedians to come out of #Israel. He also doubled as a comedian and associate producer for the CBC comedy documentary "A Universal Language". Michael is currently working as a writer and actor in the Canadian circuit and has recently produced his second TV Documentary.
Tamara Shevon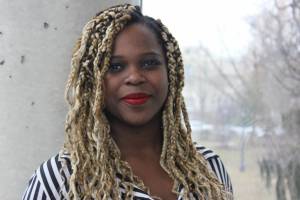 Bio: Tamara Shevon is a Toronto-based comic who started her comedic story-telling through wine-coloured glasses in Bejing, China. Since then, she has been blazing through the Toronto scene with her characteristic wit and her lovable ability to flirt with the boundaries of the socially acceptable.
Tamara produces and hosts the popular Against the Collar Comedy Show. Tamara has performed stand up all over China, Canada, and the United States and was second runner-up in the Beijing Improv Comedy Festival.
Ben Bankas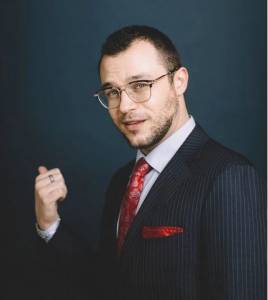 Bio: Ben Bankas is from Downtown Toronto, born to a violinist father and visual artist mother. 27-year-old Ben has been performing Stand Up Comedy since age 19. Ben's edgy observational humour and commentary is to be enjoyed by audiences of all ages. Ben has performed at the Jewish Comedy Festival, the Cannabis Comedy Festival, 420Toronto at Yonge and Dundas Square, NXNE, Comedy Bar, Thunder Bay Comedy Festival, Second City and was previously a regular comic at The Corner Comedy Club and Absolute Comedy before joining Yuk Yuk's in 2019. Ben's ability to connect with a crowd makes him an excellent addition to any show, whether as a host/mc, guest appearance, or feature act.
Danny Freedman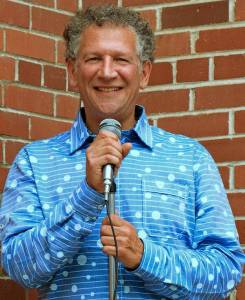 Bio: Danny Freedman performed comedy for the first time ever
in 2006 at the ripe young age of 46. He was funny. The crowd
liked him, and he hasn't stopped. Danny has opened for many
of the best comedians in Canada, all across Canada. Danny
was excited in April 2019 to be invited to be one of the performers
in Calgary, Alberta at the Annual Calgary Comedy Festival.
Danny is considered to be a brilliant writer of jokes., and his stage
prescence is second to no other comedian. Crowds of all ages
love his comedy.
Special Musical Guest: Hebrew School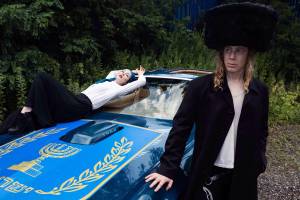 Hebrew School, a gift to the world from the Gods of Yid Rock, quietly whispered about in the backs of Synagogues. Yes, cantor Udi Lev has assembled a finely tuned cabal of Rock & Roll Semites poised on forging a path to the Holy Land and beyond. Marrying Klezmer and Yiddish Pop with classic Heavy Metal sensibilities, Hebrew School is steadily establishing itself as the premier musical group in the new emerging genre of Yid Rock. The band celebrates Judaism as culture, pushing the Kosher envelope and bending convention in an effort to make Judaism Fun and Sexy and for Everyone!
Simon Rakoff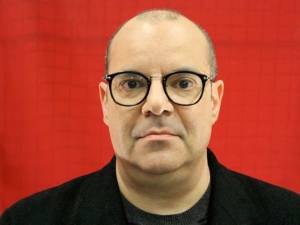 Bio: A veteran of the Canadian comedy scene, he has performed in every province and is widely regarded as one of the quickest and cleverest Canadian stand-up comedians. He has appeared on numerous Canadian television shows and festivals, including the Winnipeg Comedy Festival and Just for Laughs.
The Host: Howard Glassman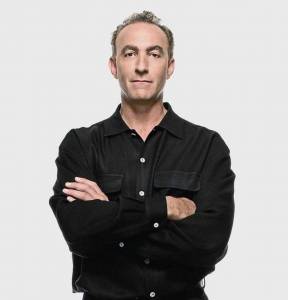 Bio: "Humble" Howard Glassman has been a national radio and television performer for the past 40 years as well as a stand-up comedian and speaker. He's the co-host of Humble & Fred Radio, 4 times "Best Morning Show" in Canada and now heard daily on SiriusXM' comedy channel, 'Canada Laughs'. As a comic he's done audience warm-up for sitcoms as well has been the opening act for many performers including Joan Rivers and Howie Mandel.
The Headliner: Allan Fuks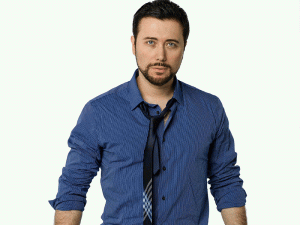 Bio: Allan Fuks has been called "the ultimate multi-cultural comedian" (born in Belgium to Russian-Ukrainian parents, raised in the Bronx, then the Jersey suburbs, and living now in Astoria, Queens – the most diverse city in the U.S.). Mr. Finn is able to relate to audiences all across the spectrum – no matter the age or background.
Whether the topics are relationships, marriage, babies, pop culture or just unique observations, Mr. Finn explores them all with refreshing insight and a powerful wit. Roasting, creating new material to suit each event, and crowd work (improvising with the audience) are specialties.
Television appearances include: Wendy Williams, The Artie Lange Show, CBS News, Live at Gotham as well as two national TV commercials (for The Knot and Biz2Credit which have aired on CNN, ESPN, FOX, CNBC, and MSNBC). He is a Sirius XM radio personality on the show Tell Me Everything and he performs at comedy clubs including Carolines, Greenwich Village Comedy Club, Broadway Comedy Club, New York Comedy Club, Stand-Up New York, the Funny Bone, the Improv, as well as countless others.